Do you know that your hair is built of keratin?
Few people attach any importance to this fact while it's a super-important piece of information. If we don't know what makes up our hair, how can we repair it when it's damaged?
That's why I figured a post about keratin would be a very good idea.
KERATIN – AN ESSENTIAL INGREDIENT FOR HEALTHY HAIR
Keratin is a cosmetic ingredient which is growing in popularity. It's also a base for a keratin smoothing treatment you must have heard of. You may think it's a new discovery but the truth is that keratin has always been essential to our hairdos. We simply didn't give it any credit, that's all.
What's keratin then? It's a protein that builds the hair, or the cells that cover each hair, protecting it and giving smoothness. Damage to the keratin cuticle layer quickly leads to hair frizz, static, breakage, brittleness, coarseness or splitting.
KERATIN IN HAIR CARE PRODUCTS
If you want to repair your damaged hair, you need to go for keratin-infused products, for example hair masks, conditioners or even shampoos. You can revive your ruined strands easily at home. In-salon treatments are needless.
Still, there are some conditions to meet:
The hydrolyzed type of keratin works best for home use because it's made from small molecules which penetrate the hair more easily.
Protein-based hair masks which are rich in keratin give the fastest results because they work the most intensively and are more effective than conditioners.
Knowing the above, you'll easily find the best products that will repair your damaged hair quickly. However, if you don't want to research on your own, here's a list of tried and trusted masks I recommend.
THE BEST KERATIN HAIR MASKS
1 Nanoil Keratin Hair Mask
Love it! I love it for the lightweight texture, simple components, hydrolyzed keratin blended with plant-derived antioxidants, and cruelty-free formula. I could list the benefits of Nanoil endlessly but let me just tell you it's the best keratin-rich hair mask I've tested so far. Not only does it effectively repair and strengthen the hair but also makes it look better instantly. All you need to do is apply it right after washing and enjoy smoother, glossier, less frizzy and unruly hair after just fifteen minutes! The mask makes the combing routine run smoothly too. The Nanoil Keratin Hair Mask is my number-one protein treatment. I heartily recommend it as you won't find a better product at this price range.
Visit www.nanoil.co.uk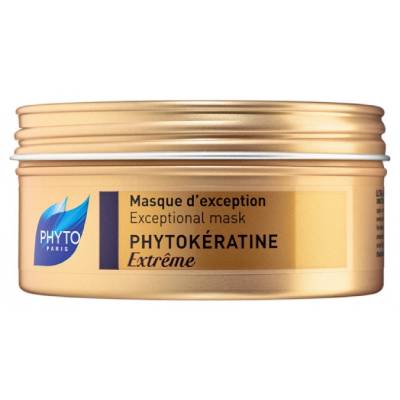 2 Phyto Phytokeratine Extreme Hair Mask
Phyto Paris is another brand that offers a cool product for those in need of hair repair. The Phyto Phytokeratine Extreme Mask combines plant-derived keratin with baobab oil and sapote butter. Oils strengthen the natural lipid layer to prevent frizzy flyaways while keratin obviously strengthens and protects from damage. Can this mask be used on any type of hair? It addresses dry, brittle and damaged hair to moisturize, repair, strengthen and smooth it. I like the eco-friendly metal jar it comes in. There are some drawbacks too – it's the price and small size. A decision to give it a try is up to you.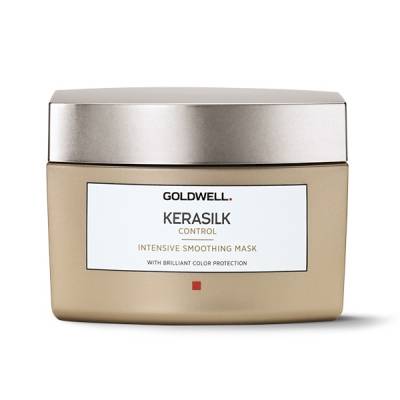 3 Goldwell Kerasilk Control Intensive Smoothing Mask
Goldwell Kerasilk Control is another keratin-infused product. Well, there's nothing unusual about it – it has a typical creamy consistency and nice aroma, it's easy to apply and wash out. Unlike the number-one, it takes more time to show the effect. The good thing is keratin is blended with liquid silk which means double action and more benefits for our hair: both ingredients are proteins that repair the hair. It's one of the best-selling masks for damaged and unruly hair because apart from repairing and strengthening, it gives us a nicer hairdo, eases brushing, and holds back frizzy or static strands. All in all, the Goldwell Kerasilk Control Intensive Smoothing Mask is a great choice if your hair needs taming. It costs a lot but it comes in big jars so you won't run out of it quickly.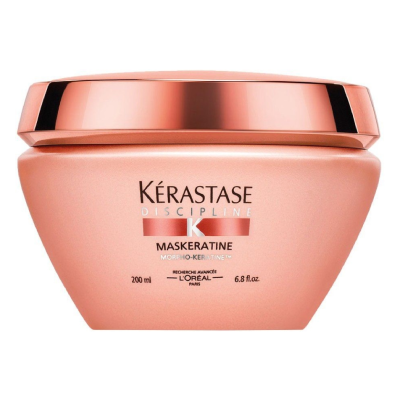 4 Kérastase Discipline Maskeratine Mask
Can we talk about the best keratin products and not mention the Kérastase Discipline Maskeratine? It wouldn't be a reliable round-up! Tbh, I'm not a huge fan of Kérastase but I'm aware a great deal of women are crazy about it. Kérastase Discipline Maskeratine contains the Morpho-Kératine Complex which restores hair health, brings resilience back, prevents frizz, and makes styling routine easier. You'll find the full list of ingredients online but I'll give you a heads-up: it doesn't include many natural components apart from wheat proteins; the formula is filled up with silicones, parabens, alcohol and fragrance substances. Considering it's not the cheapest item, I wish – and I guess so do you – it was more natural and held fewer synthetics.